When players enter an online casino or bingo room, they will immediately notice the many variations of bingo that can be played. While some players prefer traditional games, some great forms can be played that offer faster games and more ways to win. One of the newer types of bingo that has been introduced is 30 Ball Bingo. This game is called Speed Bingo due to its breakneck pace.
Those looking for another way to enjoy this great game will be thrilled with 30 Ball Bingo and its action. The game varies from other bingo games in that players can only win by getting a coverall, but this is not a difficult feat with just 30 balls in play. Bingo fans worldwide have been enjoying this game's nonstop action, which can be found at leading bingo sites catering to global players. The game can be played in a free version, which is an excellent way to learn the rules and become comfortable with the game before purchasing real money cards.
How to Play 30 Ball Bingo
Unlike many other variations of bingo, when playing 30 Ball Bingo, there are no varieties of patterns to complete. The only winner will be the one to complete a Full House on a card. Many online sites are now offering 30 Ball Bingo as a three-stage pattern game, where players will start by getting a single line, then two complete lines, and finally lead to the coverall.
The excitement begins by purchasing bingo cards sold for varying amounts to accommodate different budgets. When the game starts, up to 30 numbers will be called out, and as soon as players complete the full house, they click Bingo to claim the win. The game is relatively easy to play, though it does move quickly, which is why most sites will also offer an auto-daub feature to ensure that no called numbers are ever missed.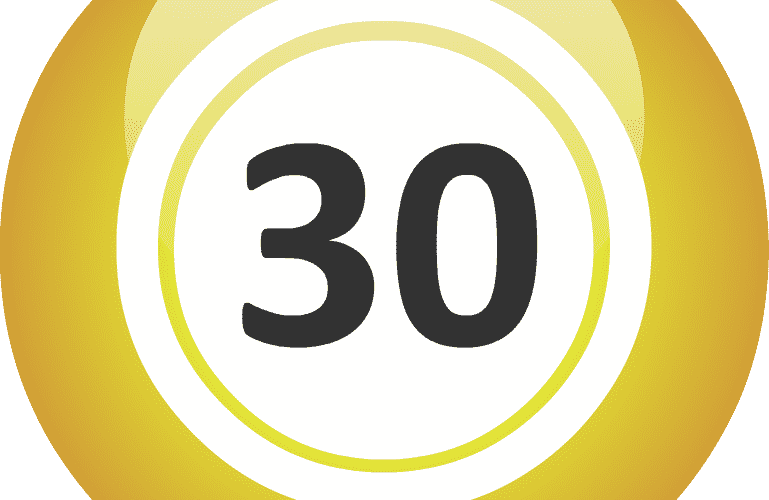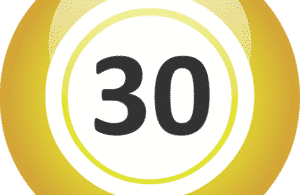 The Game Card
Since there are just 30 numbers in place, the card on which the game is played is quite a bit smaller than other bingo games. There are just 3 rows and 3 columns, and 9 numbers on the card. Each column on the card will have specific number values as follows:
The first column has numbers 1 through 10
The second offers numbers 11 through 20
The third contains numbers 21 through 30
The game's simplicity and the card layout make 30 Ball Bingo an easy game, even for those who have never played bingo. Complete the card and mark off all nine numbers to be a winner! Many new players have found that 30 Ball Bingo offers more excitement than other variations, and since the game moves quickly, players can get into more games in a shorter amount of time.
Benefits of 30 Ball Bingo
While there are many game versions, many players prefer this option over more traditional bingo games. When playing 30 Ball Bingo, some benefits make this game stand out over others found online.
Faster Pace – With fewer balls in play, the game moves very quickly, consistently producing winning cards frequently. Players believe they regularly win when selecting this version of the game.
Constant Involvement – Seeing as just 30 balls are in play, players are always involved and are marking off squares, especially when they are playing multiple cards.
Easy to Play – Instead of watching for specific patterns, players need to cover all 9 squares to win.
As with all bingo games online, players can purchase multiple cards, which is the best way to enjoy payouts. The cards are also offered for various amounts, so players with low, medium or high budgets can easily enjoy the game and always maintain that budget with ease.