As more and more players start accessing online bingo sites, game developers are always looking for new ways to provide entertainment. This is why players have seen the offering of multiple bingo games apart from the standard 90 or 75 Ball versions. There is a significant variation that can be enjoyed for free and for real money online, and this is a 50 Ball version of the game. With this game, the cost to play will vary per site and per player preferences, and there is always a minimum prize amount that is offered.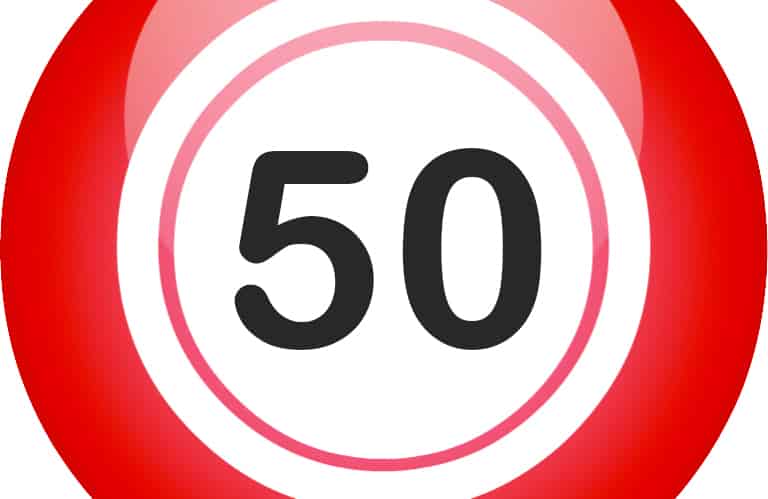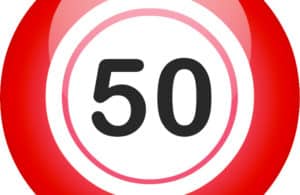 50 Ball Bingo is one of the newest game variants to be offered at online bingo rooms and casino sites, and it is a game that can provide fast action and some great opportunities to win cash payouts.
How the Game is Played
As one would guess, the game is played using 50 Balls with numbers 1 through 50. With this game, players will be limited as to how many tickets they can play in a single game. Each ticket that is purchased will contain 10 numbers, and these are arranged in two rows. The rows will both include five numbers and to be a winner, one must complete one of the two objectives. These are:
Single line – complete one of the two rows on the card and cover all five numbers to claim a bingo
Full House – with this, players will be required to daub all 10 numbers on the card.
The total amount of prize money will be split equally between these two winning patterns, so there are always two winners for every game that is played. Some players may be lucky enough to claim both prizes.
Game Rules
The game is played like all other forms of bingo and players can often elect to use an auto-daub feature, so they never miss any number that has been called. When the tickets are purchased, the numbers will start being called, and a single player will be eligible to win one or both of the prizes that have been mentioned.
Some online sites will go a step further and offer an additional payout for those that meet the objectives within a set number of numbers being called. In this case, players will be playing for a progressive jackpot and the number of numbers called is typically 19. If players cannot complete a full house with these 19 numbers, they can go on to win the standard game payouts, but will not win the progressive amount.
Benefits of 50 Ball Bingo
With this game, players will benefit from a fast-paced game. Since so few numbers ae in use, the winning combinations can be completed rather quickly, allowing players to enjoy more bingo games in a shorter amount of time. Another great advantage is being able to claim two payouts by filling out a single line as well as the full house.
This version of bingo may be one of the newer options online, but it has quickly attracted many players who like fast games and multiple chances to win. Those seeking large payouts should look for the progressive jackpot games, which will usually offer a payout of $1000 or more.