Online bingo is one of the most popular games for players all over the world. You will find leading sites offering multiple game variations and the chance to play for real money. TheBingoOnline.com is your source of all information relating to online bingo. Here, you can learn about the exciting 52-ball version. With our list of the best 52 ball bingo sites, you can quickly start playing and will see why this game is a top choice for many.
Intro to 52 Ball Bingo
With so many software developers offering various bingo games, some will try to gain an edge on competitors by developing new game versions. One of the latest games is 52 ball bingo and this is a hybrid bingo game. It is similar to a classic game of 75-ball bingo. The thing that makes this game different is that it is played with cards instead of bingo balls.
The game is often referred to as 52-5 bingo and it is a variation that is often found at Dragonfish bingo sites. The game itself is easy to play. Cards will be pulled from a 52 card deck and when you have matching cards, you will dub them just as you would standard bingo numbers.
The first player to cover their entire card will be the winner. This game is very simple since there is just one pattern that is used, so it has become a top choice for new bingo players online.
Playing at the Best 52 Ball Bingo Sites
With this thrilling game, there is just one way to win. This is appealing to new players because the game is very simple and not confusing in any way. The winning pattern is a Full House. When you cover all five cards on a purchased hand, Bingo will appear and you will win that round.
As for payouts, this will vary based on the site and the price of the hand being played. There are also some sites that have added jackpots that can be won, so watch for these if you are looking to score high rewards. You can find this enjoyable version at many leading bingo sites that make use of Dragonfish software.
Some of the best 52 ball bingo sites will also offer impressive signup bonuses. With these, you can earn free bingo tickets and even free spins. Our list of recommended sites are completely secure and are all licensed and regulated. Get started playing 52 ball bingo at any of these sites.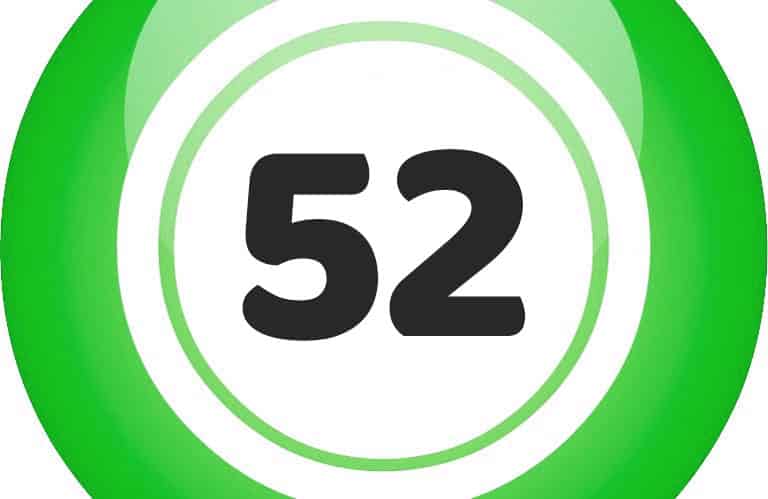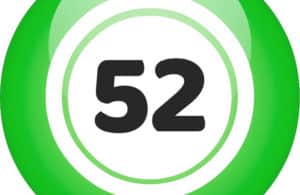 No matter where you choose to play, you will find the exciting 52 ball version offered. Make sure to redeem any welcome offers to get started. You will quickly learn why our 52 ball bingo rooms are the best in the industry.
Get Started with 52 Ball Bingo
If you are new to the world of online bingo, you can preview this variation for free. Our sites offer you a free version that allows you to become familiar with game rules and payouts. Once you decide to play for real money, you will simply fund your account and make a purchase.
In order to play the game, just follow these steps:
Purchase at least one ticket for the game
For single games, you can purchase as many as five tickets
Prices will vary per site and you can adjust purchased based on your budget
New games start every few minutes
Once the game starts, simple cover the number that is called until you get a Full House
FAQ
Can I play on mobile devices?
Yes. All of our sites offer a mobile app or a web-based platform. With these, you can play real money 52 ball bingo on your mobile devices.
How do I win?
You have to purchase tickets to win real money and the first player to cover all cards will be the winner of the round.
I auto-daub an option with 52 ball bingo?
Yes. In fact, this is the only option. All games are set to automatically mark any card that is called that matches a car on your ticket, so you will never miss a chance to win.
How do I win progressive jackpots?
When you play a 52 ball bingo game that features a progressive, you will have to geta bingo within a certain number of cards that are called. Doing so will award the jackpot payout. If there are multiple winners, the jackpot will be split accordingly.
Are the games fair?
All bingo games offered at our sites are 100% fair. They are controlled by a random number generator that is tested on a routine basis to ensure fair play and equal chances of winning.
Signup and Play Today!
Now that you know how 52 ball bingo works, you will want to start playing. With a fast registration process, you can quickly get started at any of our top sites. You will also be able to start your experience with excellent offers, including some free bingo cards! With 52 car bingo, you can play for huge payouts and also have the chance to win some progressive rewards.