Amigo Bingo has been in business for over 10 years. It's a player favourite. But there are some issues you just can't ignore. Take a look at them.
This article contains information that was either received from real players or compiled from trusted online sources.
Amigo Bingo is not your average bingo site. It has been in business for over a decade. That fact alone makes Amigo Bingo a favourite online bingo hall.
But that does not mean Amigo Bingo always receives fanfare. Players do find certain things on this bingo site that are not acceptable.
Discover what makes people complain about Amigo Bingo.
Common Issues Faced by Players on Amigo Bingo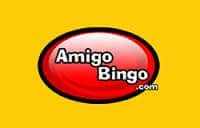 Amigo Bingo players are unhappy about the following things.
Frivolous Prizes
Players report that Amigo Bingo offers prizes and bonuses that are not that valuable. Jackpots are even worse. They showcase these rewards in such a way that players immediately get attracted towards them. But it's the fine print that presents the real picture. Players complain that they get rewards that hold no practical value when they play bingo games on Amigo Bingo.
Cheating
Hundreds of players have talked about this issue. They say that Amigo Bingo allows certain players to sign up for and use multiple bingo accounts. These players are the chosen ones. If you try to sign up for multiple accounts, you can't. Apparently, these players get an edge over players that have only one account.
Same Winners
Amigo Bingo players also talk loudly about same players winning games after games. Nobody knows how these same players keep on winning. Amigo Bingo calls it pure luck, but players don't agree to that justification because how come the same person becomes lucky every single time?
Substandard Help and Support
As per players, Amigo Bingo offers substandard help and support. Some players have also complained about rude customer service. Others have talked about quick fixes applied to the issues they faced. All in all, it's not a pleasant experience to get help and support from Amigo Bingo.
Payouts are Tough to Obtain
Amigo Bingo has its own set of withdrawal rules, some players report. Players have experienced delays in withdrawals. Plus, withdrawal requests are not easy to get approved. Apart from that, most withdrawal methods accepted by Amigo Bingo make you pay heavy processing fees before you get your winnings. Withdrawals should be as simple as deposits, that's what bingo players want.
Your Turn
Reading the complaints submitted by bingo players may make you think that Amigo Bingo is not the right bingo site for you.
It's true that some players have had a bad time on the site but that doesn't mean it's a lesser bingo site. It has been in business for over 10 years. If that's not convincing, try this site.
Our goal behind presenting this information here is to show you a clear picture of all the great bingo sites out there. While you're here, why not take a good look at top 10 bingo sites and know more about them?
---