If you are looking for a safe and secure way to fund your online bingo account, consider playing at Apply Pay bingo sites. Here, you will be able to use your Apple device to make fast and safe payments without having to use a bank card. Apply Pay has become integrated with many of the top bingo sites, so be sure to check our list to find a site that offers great games, high paying bonuses, and many chances to win.
15+ Top Quality Apple Pay Bingo Sites in 2021
A Bit About Apple Pay
Apple Pay started developing in 2013, but it wasn't until 2014 that the service started being used. This was the same year that the iPhone 6 was launched and Apple focused heavily on the security being offered by the Apple Pay method. With so many people looking for alternative payment methods to make purchases, Apple's CEO Tim Cook decided to create Apply Pay to offer a simple way to make payments.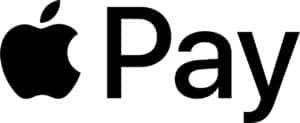 In 2015, Apply Pay became available in the United Kingdom and while it took a while to catch on, it is now one of the leading methods used to fund accounts at top-rated online bingo sites. Today, you can enjoy the security of this method and will find it to be a perfect way to manage your real money accounts without ever having to divulge sensitive banking information to a gaming site.
Get Ready to Use Apple Pay
With Apple Pay, you will be able to make a payment instantly using your Apple mobile device and you will never have to use your debit or credit card for any purchase again. Before you get started, you will want to make sure you are using a compatible device. In order for the service to work correctly, you will need an iPhone 6 or later, an Apple Watch, or an iPad Air 2 or later. You will also have to be using iOS 8.1, so be sure your operating system is up to date. You can also use any MacBook or MacBook Air that has Touch ID.
When setting up Apple Pay, you will choose a bank card that is used to fund your Apple Pay account. Your mobile device will then connect with your bank to confirm all details of the card and the account. After this is done, you will receive a message where you will confirm your new Apple Pay account. As soon as your bank card is confirmed, it will automatically be added to the wallet on your phone or tablet and you will be able to begin using Apple Pay to make deposits at online bingo sites.
How to Make Deposits with Apple Pay
With your created account, you will be able to make purchases at retail locations worldwide as well as at online sites. If you are visiting a land-based retailer, you will just hold your device to the reader while having your finger on the Touch ID pad.
When it comes to making online payments, you will have to be using your Apple device to complete the transaction. To make a deposit at an online bingo site, you will visit the cashier and select Apple Pay as your preferred method of payment. Your device will automatically recognize your stored bank card and will show a message where you will confirm the amount of the deposit to be made. To execute the payment, you will just have to place your finger on the Touch ID.
Advantages and Disadvantages of Using Apple Pay
You will find you can enjoy many benefits when you use Apple Pay to fund your online accounts and get started playing real money games. However, you should also realize that there are some downfalls to choosing this method. The pros and cons of Apple Pay are discussed below and after reading this, you will be able to decide whether Apple Pay is the right payment method to meet your real money gaming needs when you play online.
In terms of advantages, there are many. Apple Pay has quickly become a leading choice for funding accounts and here are a few of the great advantages to using this option:
Completely Secure – You will never have to share bank information with any online site and since the service is activated with your fingerprint, no one else can ever access your Apple Pay account. It is one of the safest methods of payment being used today.
Quick and Easy Transactions – When you create your Apple Pay account, all of your information is stored on your mobile device, so you never have to reference bank account numbers or credit card details again. You will just use your fingerprint to confirm deposits to an online bingo account and will enjoy instant deposits.
Free to Use – Unlike some other alternative payment methods that incur fees, you will pay nothing extra to make use of Apple Pay. The only amount you will be paying is your deposit amount or purchase price.
With these great benefits, it is easy to understand why Apple Pay has become a chosen banking preference, but there are some disadvantages to using this as well.
Does Not Support Withdrawals – If you win payouts when using Apple Pay at an online site, you cannot use this same method to conduct a withdrawal. You will have to choose another supported withdrawal option to remove funds from your online account.
Only Supported on Certain Products – Apple Pay does not work with every Apple product, including older iPhones or iPads. The service is also not available on any Android or Windows device.
Can not Be Used on Desktop – You can only make a purchase or a deposit when using your mobile device. You can then access the site on your desktop to play games, but cannot make any deposits through the desktop platform.
FAQ
Are there deposit limits in place?
No. Unlike similar pay by phone methods, Apple Pay is linked to your bank account instead of your mobile phone account, so you can make larger deposits and not worry about deposit limits.
Do I need Touch ID?
Yes. Apple Pay will oy work with Apple products that have Touch or Face ID. If you have an older Apple product, you will not be able to make use of this payment service.
Is it secure?
Yes. All of your information is stored on your own device and is never shared with the bingo site or any third party site. This ensures your data will remain secure at all times and you will never have to provide any site with your personal details.
Can I redeem bonuses using this method?
Yes. When you make a qualifying deposit at an Apple Pay bingo site, you can redeem the welcome offer as well as any other promotional deal that is available.
Conclusion
Apply Pay bingo sites have become a very popular option for those concerned with personal and financial safety. With Apple Pay, you will use your device and your own fingerprint to confirm deposits, making this one of the most secure banking options available online. Unfortunately, you will not be able to make any withdrawals using Apple Pay, but you will enjoy fast and free deposits.