The following tips will turn you into a smart bingo player in less than 15 minutes. Being bingo smart means you can't be cheated. It also means that you know how to turn odds in your favor besides knowing how to earn extra rewards and many more things.
---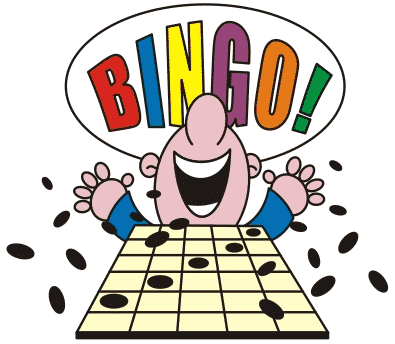 So, you want to be bingo smart. Cool. In fact, it's one of the best favors that you can do yourself.
Being a smart bingo player has its own benefits. It ensures your safety besides making sure that you do not end up ruining your overall bingo experience by joining a bad bingo site.
Listed below are some proven tips to turn you into an alert and informed bingo player.
#1 – Verify a site before you register.
You should only join a legitimate bingo site. It's safe to play bingo on such a site because a legit site is tested and reviewed by independent agencies.
A legit bingo site uses software that offers fair and square bingo experience. You also get value for money on such sites and you can be absolutely sure that you will not be cheated in any way.
#2 – Never share your personal details with anyone.
Some bingo players share a lot of information in a bingo room, including sensitive information such as their passwords, card details, postal addresses, phone numbers, etc.
When you share your personal details inside a bingo room, everybody has access to it and you never know who is going to misuse your information.
#3 – Ignore bingo sites claiming to make you rich overnight.
You will find many bingo sites on the Internet that promise to make you rich overnight with hefty prizes and super fat jackpots. Avoid them. These sites are only concerned about getting a deposit from you and nothing else.
#4 – Read the fine print before availing a bonus.
This is very important. Bingo sites often award special bonuses to players. These bonuses look very enticing. What most people miss is reading the fine print. Remember, a bonus is always accompanied by a set of rules. You should check these rules before availing a bonus.
#5 – Avoid playing bingo on weekends.
Playing bingo on weekends is fun but if your aim is to win some money, you might want to play bingo on some other day. Online bingo halls are fully loaded on weekends. You need to compete against more people which reduces your chances of scoring a win.
#6 – Use these tips to bring odds in your favor.
Playing bingo without winning prizes is not that inviting, is it? While it's true that bingo is a chance-based game, there are certain tips that can increase your odds of winning a game.
Play bingo when not many players are around
Avoid playing multiple cards at once
Always stick to a bankroll while playing bingo
Play bingo games that feature bonus payouts
Aim for small, frequent wins
Feeling smart now?
You are definitely smarter than the bingo player you were about 15 minutes ago. And now it's time to put your knowledge to work. Quickly join a bingo site and get rewarded for your smartness.