In the ever-evolving bingo world, a new and exhilarating variant has emerged to captivate players with its fast-paced action and condensed gameplay. Welcome to our article on the thrilling 50-ball bingo games, where we dive into the excitement and unique features that make this variant a standout choice for bingo enthusiasts.
With its quick rounds and simplified rules, 50-ball bingo offers an adrenaline-fueled experience that is perfect for those seeking rapid-fire entertainment. This article will explore the key aspects of 50-ball bingo, from the game mechanics to the electrifying atmosphere it creates.
Get ready to discover why 50-ball bingo has become a favourite among players worldwide who crave the perfect blend of speed and excitement!
Play 50 Ball Bingo for Real Money in 2023
Looking to play 50-ball bingo for real money in 2023? We have compiled a list of top-notch operators that provides this thrilling variant, allowing you to enjoy the excitement and potentially win big. Take a look at the table below to find the perfect online bingo platform to kickstart your 50-ball bingo adventure.
History of 50 Ball Bingo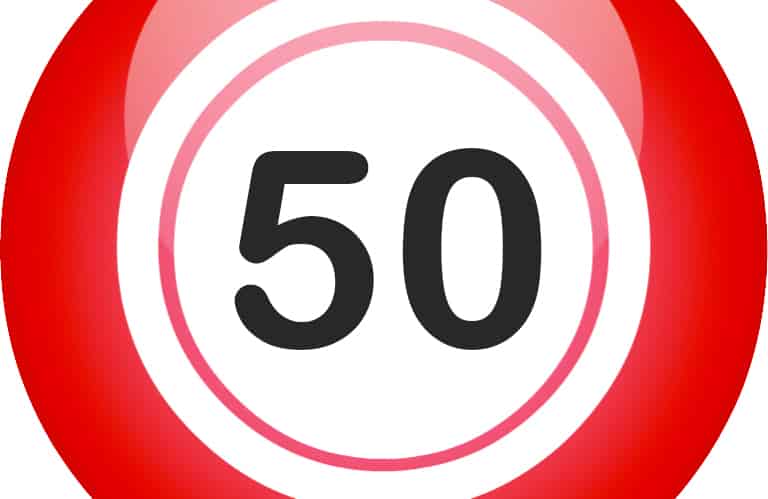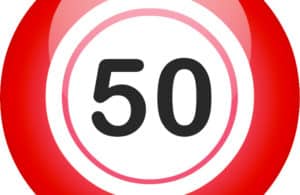 The origins of 50-ball bingo can be traced back to the rising popularity of online bingo in the early 2000s. As online bingo sites sought to cater to players' evolving tastes and preferences, they introduced various bingo variations to diversify their offerings. One such variation was 50-ball bingo, which quickly gained traction among players seeking quicker games and increased excitement.
With its condensed format, 50-ball bingo presents a streamlined version of the traditional game. It features a 5×5 grid with 50 balls, each displaying a unique number. Compared to other variants like 75-ball or 90-ball bingo, 50-ball bingo offers fewer numbers to mark off, resulting in faster rounds and a more intense gameplay experience.
Since its inception, 50-ball bingo has grown in popularity, captivating both casual players and seasoned bingo enthusiasts. Its simplicity, speed, and potential for big wins have made it a sought-after choice among players looking for a quick bingo fix.
How to Win, Playing 50 Ball Bingo?
Winning at 50-ball bingo requires a strategic approach and a dash of luck. With its fast-paced gameplay and condensed format, mastering this variant can improve your chances of coming out on top. Follow these steps to enhance your skills and maximise your winning potential.
Understand the rules and winning patterns.
Set and stick to your budget.
Play multiple cards for increased chances.
Stay focused and avoid distractions.
Choose optimal playing sessions for better odds.
Pro Advice:
Stay focused and nimble during 50-ball bingo games, as the fast-paced nature of the variant requires quick thinking and efficient marking to maximise your chances of winning.
50 Ball Bingo Tips and Tricks
Looking to enhance your 50-ball bingo skills? Check out these helpful tips and tricks to boost your gameplay and increase your chances of winning:
Play with multiple cards to improve your odds.
Stay focused and attentive to avoid missing called numbers.
Utilise auto-daub features to keep up with the fast pace.
Take advantage of bonuses and promotions for extra benefits.
Play during off-peak hours for potentially lower competition.
Playing 50 Ball Bingo Online
Experience the thrill of playing 50-ball bingo online for real money and for free. Engage in fast-paced gameplay, compete for exciting prizes, or enjoy practice sessions to enhance your skills.
50 Ball Bingo with Real Money
Immerse yourself in the exhilarating world of 50-ball bingo with real money. Play online and compete for cash prizes in this dynamic variant, where rapid rounds and intense gameplay add to the excitement. Enjoy the thrill of marking off numbers and aim for winning combinations to win big in 50-ball bingo potentially.
Playing 50 Ball Bingo for Free
Indulge in the excitement of playing 50-ball bingo for free. Enjoy the fast-paced and thrilling gameplay without spending any money. Practice your skills, try out different strategies, and experience the joy of marking off numbers, all without any financial risk. Discover the fun and entertainment of 50-ball bingo without spending a dime.
Popular 50-ball Bingo Games
Introducing some of the most popular 50-ball bingo games that have captured the attention of players seeking fast-paced action and thrilling gameplay:
Speedy Bingo: This high-octane 50-ball bingo game lives up to its name, offering rapid rounds and intense excitement.
Turbo Bingo: Get ready for turbocharged fun with this adrenaline-fueled 50-ball bingo game that keeps you on the edge of your seat.
Express Bingo: Experience the fast and furious nature of Express Bingo, where quick rounds and speedy gameplay make for an exhilarating gaming experience.
Rapid Fire Bingo: Brace yourself for rapid-fire action in this dynamic 50-ball bingo game, where the pace is electrifying, and the wins come thick and fast.
Where to Play 50-ball Bingo?
When it comes to playing 50-ball bingo, reputable online platforms provide an exciting and secure gaming environment. Look no further than Mecca Bingo, renowned for its diverse bingo offerings. Two Fat Ladies is another trusted site known for its engaging 50-ball games. Additionally, Betfred Bingo stands out for its impressive selection of bingo variants, including 50-ball bingo. Choose these reputable sites to enjoy top-quality gameplay and immerse yourself in the world of 50-ball bingo.
Using Bonuses and Promotions for Playing 50 Ball Bingo
Utilising bonuses and promotions can significantly enhance your 50-ball bingo experience and increase your winning potential. Many online bingo platforms offer enticing bonuses to attract and reward players. Here are some key strategies for leveraging bonuses and promotions when playing 50-ball bingo:
Welcome Bonuses: Take advantage of generous welcome bonuses offered by bingo sites when signing up. These bonuses can provide additional funds or free tickets to kickstart your 50-ball bingo journey.
Deposit Bonuses: Keep an eye out for deposit bonuses that match a portion of your deposit with bonus funds. This allows you to play with more money than you initially deposited, giving you extra chances to win in 50-ball bingo games.
Free Tickets: Look for promotions that offer free tickets for 50-ball bingo games. These freebies can boost your chances of winning without requiring additional spending.
Loyalty Programmes: Join loyalty programs or VIP clubs offered by bingo sites. These programs often reward players with exclusive bonuses, cashback offers, or special promotions tailored to loyal customers.
Time-Limited Promotions: Stay updated with the latest promotions and limited-time deals. Bingo sites frequently run special promotions during holidays, weekends, or specific events, providing opportunities for boosted prizes and unique gameplay experiences.
Comparison of the Main Bingo Types
The main bingo types, including 50-ball bingo, 75-ball bingo, and 30-ball bingo, offer distinct experiences for players. 50-ball bingo is a fast-paced variant featuring a 5×5 grid and 50 balls, providing shorter games, fewer numbers to mark off, and intense gameplay. On the other hand, 90-ball bingo is the most popular with its 3 patterns to win and 90 balls. Below, we prepared a small table to see the main differences.
| Bingo Type: | 50-ball Bingo | 75-ball Bingo | 30-ball Bingo |
| --- | --- | --- | --- |
| Number of Balls: | 50 | 75 | 30 |
| Layout Grid: | 5×5 | 5×5 | 3×3 |
| Winning Pattern: | 2 | 3 | 3 |
Why Do We Recommend Playing 50-ball Bingo?
In conclusion, we highly recommend playing 50-ball bingo for its unique excitement and fast-paced action blend. This variant offers a thrilling gaming experience with its condensed format and shorter games, perfect for those seeking quick and intense rounds. The fewer numbers to mark off allow for increased engagement and faster gameplay, keeping players on the edge of their seats. 50-ball bingo provides a fresh and exhilarating twist that will captivate and entertain. So, dive into the world of 50-ball bingo and get ready for a whirlwind of fun and potential big wins!
50-Ball Bingo FAQs
What is 50-ball bingo?
50-ball bingo is a fast-paced game variant that uses a 5×5 grid and 50 balls. It offers quicker rounds and intense gameplay.
How do I win in 50-ball bingo?
To win, mark off all the numbers on your card in a specific pattern or be the first to complete a winning combination, such as a line or a full house.
Can I play 50-ball bingo online?
Many online bingo platforms offer 50-ball bingo games where you can play with real money or for free.
How many cards can I play in 50-ball bingo?
You can play multiple cards in 50-ball bingo, increasing your chances of winning. The number of cards you can play may vary depending on the platform or game rules.
Are there any strategies for winning at 50-ball bingo?
While 50-ball bingo is primarily a game of chance, playing with multiple cards and staying focused can improve your odds. Additionally, taking advantage of bonuses and promotions can enhance your gameplay.