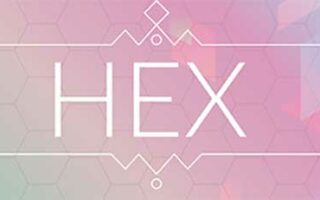 In the ever-evolving world of online bingo, a new star has emerged, promising an innovative and exciting twist on the classic game. Hex Bingo, an exclusive creation of Tombola, brings a fresh perspective to the bingo landscape with its hexagonal tiles and engaging gameplay. Set against a backdrop of soothing colours and complemented by a unique Stakeback feature, Hex Bingo challenges players to match numbers and unlock the thrill of winning big.
This 30-ball bingo experience, where hexagons replace numbers, offers the chance to achieve a Full House and the opportunity to claim a jackpot or even recoup your stake. Join us as we delve into the fascinating world of Hex Bingo, where luck, strategy, and hexagons collide for an unforgettable gaming journey. Let's not wait any longer and start our game review.
How To Play Hex Bingo?
Playing Hex Bingo is an engaging and straightforward experience, offering a refreshing twist on traditional bingo. Below, you will find a step-by-step guide on how to play Hex Bingo:
Join the Tombola website
Find Hex Bingo game
Select Your Stakes
Pick a Stakeback Colour
Mark Your Numbers
Check If You Are Winning
Claim the Winnings
Hex Bingo's combination of innovative gameplay, potential rewards, and the chance to win back your stake through the Stakeback feature creates an immersive and enjoyable gaming experience that stands out from traditional bingo offerings.
Features of Hex Bingo
Hex Bingo offers a range of features that set it apart from traditional bingo games. From its unique gameplay elements to special rewards, here are the key features of Hex Bingo:
Hexagonal Tiles
Flexible Stakes
Multiple Rooms
Stakeback Colour
Full House Objective
Auto-Mark Feature
Unique Jackpot Opportunities
Community Interaction
Innovative Concept
With its innovative design, engaging features, and chances to win enticing prizes, Hex Bingo brings a new level of excitement to the world of online bingo.
Where Can I Play Hex Bingo?
Hex Bingo is an exclusive game available on the Tombola Bingo platform. If you are interested in playing Hex Bingo, visit the Tombola Bingo website and create an account if you still need to get one. Once logged in, you can navigate to the Hex Bingo game and enjoy this unique bingo variation.
Characteristics of Hex Bingo
Hex Bingo is a Tombola-exclusive, 30-ball bingo variant offering a unique gameplay experience. Its distinctive design sets it apart, providing players with a fantastic and engaging twist on traditional bingo.
| | |
| --- | --- |
| 📋 Bingo Game Name: | Hex Bingo |
| 🔥 Bingo Game Type: | 30-ball |
| ⚙️ Software Provider: | Tombola |
| ✅ Best Bingo Site to Play: | Tombola Bingo |
30-ball Bingo Game
As already mentioned a couple of times, Hex Bingo is based on the traditional 30-ball bingo game. It has a grid for 30 balls and multiple rooms where you can select your preferred stakes.
Graphics and Sound
Hex Bingo boasts fascinating graphics featuring hexagonal tiles and a visually appealing design. The background colours correspond to chosen Stakeback Colors, creating an immersive atmosphere. The game presents an aesthetically pleasing and engaging audiovisual experience with soothing background music and voice announcements.
Fairness and Security
Hex Bingo also prioritises fairness and security, which is normal because Tombola exclusively operates the game. Managed by this bingo brand, a reputable platform, players can expect a trustworthy environment. The game's mechanics are designed to ensure fairness, and Tombola's established reputation adds a layer of security. Players can confidently enjoy Hex Bingo, knowing that their gaming experience is protected and reliable.
Summary
To sum up, Hex Bingo delivers a refreshing twist on traditional bingo with its unique hexagonal tile design and engaging gameplay. The inclusion of the Stakeback feature and attracting jackpot opportunities add excitement and variety. While the game's concept is innovative, the challenge of matching the final call's colour may affect some players' experience. Overall, Hex Bingo presents a visually appealing and entertaining option for bingo enthusiasts looking to explore a new game dimension. Besides, the game is provided by one of the most reputable bingo sites, where you will find other interesting titles.