Newbie Room is a perfect place for new players to learn bingo tricks and tips, plus there are perks that they will surely love. 
The Newbie Room is a place where you can learn bingo tips and tricks besides enjoying perks that will delight you for sure.
New to online bingo? Well, Bingo Hall has something special that will surely put a smile on your face.
It's called the Newbie Room, a perfect place for new bingo players who are trying online bingo games for the first time.
Online bingo is fun, easy and rewarding but it could be challenging for new players and that is where the Newbie Room will help you.
So let's take a look at what makes the Newbie Room at BingoHall.ag so special.
Open to New Members Only
The Newbie Room is open only to new members. It's a place where new members can learn more about online bingo, the tips, the tricks, the everything that is required for awesome bingo experience and more.
On the Bingo Hall website, a special Newbie Room 'pop up' appears for all new players. Just click it to learn more. Alternatively, you can also navigate to bingohall.ag/promotions/NEWBIE to know more.
Available from Mon to Fri (5 pm to 11 pm EST)
The Newbie Room is open daily from Monday to Friday, from 5 pm to 11 pm EST. Please note that it is available only for three days from registration so if new members join Bingo Hall on Monday, they will have access to the Newbie Room all the way until Wednesday.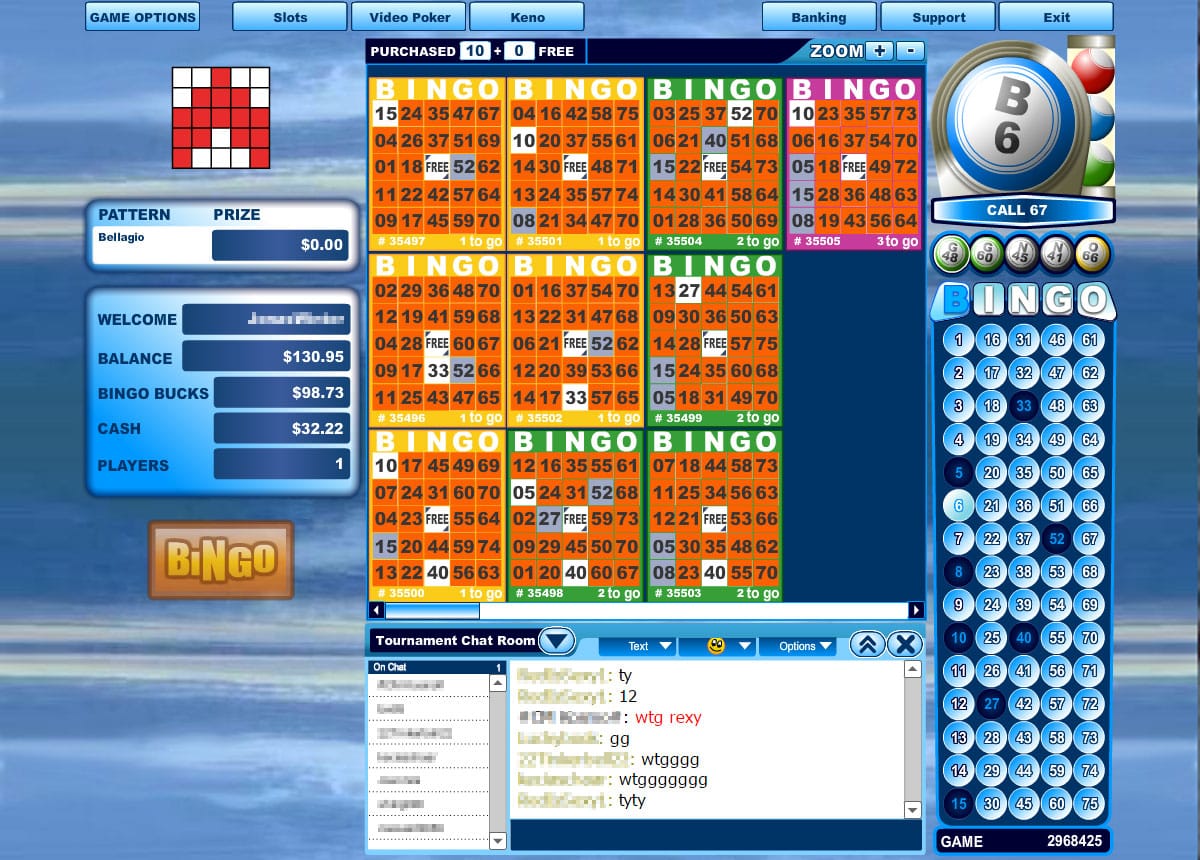 Card Price is Just $0.01 apiece!
Bingo Hall has set the card cost for the Newbie Room an unbelievable $0.01 apiece! We believe it's a perfect price to learn the nitty-gritty and more.
Perks of the Newbie Room
You will be pleasantly surprised to learn about the perks of the Newbie Room. These perks will definitely make you fall in love with Bingo Hall.
Prizes vary from $0.05 to $1 per game.
Jackpot (details follow)
A variety of Chat Games is hosted in the Newbie Room.

Words/ Draw
Match Game/ Races
Mumble Jumble/ Where in the World
One Away/ 1 out of 3
The 4 Letter Game/ Making Movies
Hot seat/ 1 out of 2
Pairs / 2 out of 3 / Colors
The Newbie Room Jackpot!
Yes, you've read that right. There is a jackpot available in the Newbie Room. The jackpot starts at $5. It may not be much but it's a perfect prize to be won for a bet as low as $0.01, isn't it?
Please remember that all the winnings in the Newbie Room are held to the same regulations as normal winnings, as detailed in the BingoHall Terms and Conditions. Please spare spend some time going through this document on the Bingo Hall website.
New Player Bonuses
Bingo Hall generously rewards new players. All new players first get free $60 sign up bonus and then a whopping 2500% deposit bonus on first 5 deposits. It's something you cannot ignore.
Your Turn
If you are new to the world of online bingo, we recommend that you join BingoHall.ag. It's a wonderful bingo site that is ready to reward and educate those who are playing online bingo games for the first time. Be there in the Newbie Room right away to become a smart bingo player while enjoying cool bingo perks that are available nowhere else. Good luck!