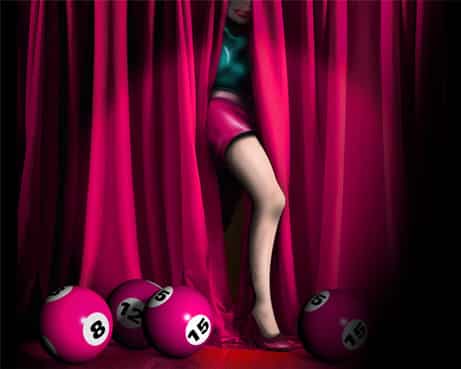 Bingo fever grips people from every walk of life and celebrities are no exception to it as many of them are known to be avid followers of this game with some even proclaiming that they don't miss a chance to play bingo ever. There are celebrities who are known to host regular, lavish bingo parties and those who even represent an online bingo gaming site. And then there are those who have started their career from the bingo industry and still continue with their loyalty towards the game.
There is a list of celebrities with self-confessed addiction to bingo. The celebrities who top the chart include
Catherine Zeta-Jones
Kate Moss
Bono
Russell Crowe
Courtney Cox
Christiano Ronaldo
Mick Jagger
Robbie Williams
Sharon Osbourne
Denise Von Outen
The story of Catherine Zeta-Jones's love for bingo
One of the celebrities with a very own, personalized set of bingo balls and bingo cards, Catherine Zeta-Jones is known to entertain her family every Christmas with bingo games that are custom made for the occasion. There is a very good reason she figures on top of the list beating countless other celebrities who court their love for bingo.
Kate Moss's not so secret love
A self-confessed bingo fanatic also figures amongst the top most influential people in the world. Her friends admit the fact she spends her Saturday nights playing bingo with her kids.
Bono and Bingo
This U2 band member earned a lot of name in the field of music winning countless awards along the way. What many people don't know is the fact that Bono had a stake in a Dublin pub which was occasionally turned into a bingo hall. This is where many of the rich and famous celebrity friends were also entertained as people played bingo in the pub.
The 'Gladiator' with a pack of bingo cards
Russell Crowe started as a bingo caller in the native country of Australia is a fact a very few people know. Even after getting sacked for making improper alternatives to the conventional bingo calls the love for bingo still exists and grows stronger each day.
When playing bingo with 'Friends' is a passion
Courtney Cox openly admits the fondness for the game and indulges in a game or two with friends as and when possible.
Bingo and English lessons
Christiano Ronaldo fell in love with a game that was to help him learn English. Yes, Christiano was given a DVD of bingo to help him sort out the intricacies of English and today even after conquering the language it's hard to let go of the game.
Another musician, same love for the game
Rolling Stones star Mick Jagger reportedly holds bingo nights at the palatial residence and invites guests to be a part of the bingo gala.
Fun with bingo
The fun-loving pop star and philanthropist, Robbie Williams loves to play bingo and does not let go of any occasion to be a part of charity bingo games.
Story of Sharon Osbourne and bingo
This well-known bingo fanatic is an expert on the game and even has the game on an online bingo site.
Bingo and Denise Van Outen
Denise is a known fan of bingo and can often be seen visiting bingo clubs.
The online version has only allowed celebrities to be closer to their favorite game that they find thoroughly entertaining. More and more celebrities join the ranks of those who are already crazy about bingo.