Ever wonder what powers those excellent bingo sites that have so much to offer you? It's called a bingo gaming software. Here you can check the popular bingo software and discover what it is that makes them so unique.
How are bingo sites able to deliver so much? Well, that's because specialised gaming software powers them.
Ladies and gentlemen, the top bingo gaming software!
Online Bingo providers use these software's to offer you entertaining games, prizes, security, banking and much more right there on your smartphone or tablet.
Know more about these top bingo gaming software below.
---
Cozy Games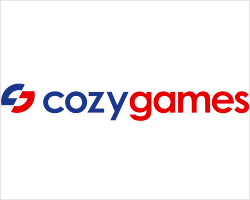 Cozy Games proclaims itself as "The Best Game in Town". Faithful to this spirit, it offers a fantastic mobile and desktop gaming experience with total security and a wide range of bingo games to choose from.
Gone Bingo and Bingo Hero are two notable sites that are powered by Cozy Games. Great prizes and an iconic bingo experience are guaranteed when you choose a bingo site that is powered by Cozy Games.
---
Jumpman Gaming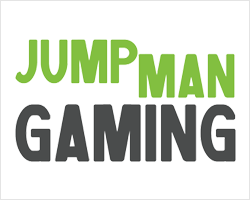 Jumpman Gaming is the backbone of 15 Network. If it can easily support such a big network, you can imagine the kind of bingo experience that it has in store for you.
Jumpman Gaming also powers Tidy Bingo, Film Bingo and hundreds of other top bingo sites. It offers beautiful visuals and sounds no matter which bingo game you choose to play.
You can play fabulous 90 ball and 75 ball bingo games with Jumpman Gaming. Besides, it offers rock-solid security which means the information your share with your bingo site is never at risk.
» Go to Jumpman Gaming Bingo Sites
---
Microgaming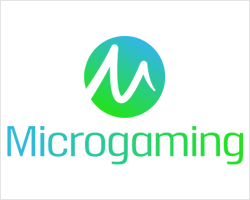 Microgaming is a name that needs no further introduction. It is so popular that just its name is enough. It has earned a reputation for offering super-duper desktop bingo games. And you will be pleasantly surprised to see its mobile games.
Microgaming offers perhaps the best chat function among different bingo software. On top of that, it provides a range of slot games in the same bingo app, so if you feel like scoring wins by spinning reels on slots, you can do so right within the same gaming app.
Microgaming takes your security very seriously which the reason why the gaming software developed by Microgaming offers secure games and banking options.
» Go to Microgaming Bingo Sites
---
Virtue Fusion / Playtech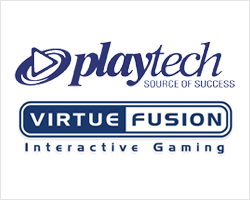 Virtue Fusion is developed by Playtech, a company known for offering top-rated bingo games online. Before the development of this excellent bingo software, people had no option but to stick to and enjoy low-quality bingo games that were below par.
The day Virtue Fusion came on the block in 2012, things changed drastically and for good. It offers bingo games in high quality. Amazing visuals and sounds add to the charm of bingo games provided by Virtue Fusion.
The Virtue Fusion app works on a range of mobile devices. So no matter what brand your smartphone or tablet is, it will be able to run the mobile bingo games developed by Virtue Fusion.
Mecca Bingo, Ladbrokes Bingo and hundreds of other bingo sites use Virtue Fusion. You can imagine the level of bingo entertainment offered by Virtue Fusion.
» Go to Virtual Fusion Bingo Sites
---
Bede Gaming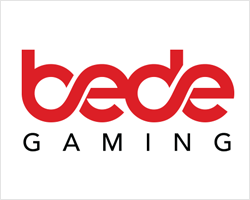 Bede Gaming is known around town for offering mobile bingo games at their best. The software provides the next level of fun through bingo games that feature amazing graphics and animations.
On a bingo site that is powered by Bede Gaming, total satisfaction is guaranteed. That is because the software by Bede Gaming is secure and lightweight. Your smartphone or tablet does not give up on you while you are enjoying your favourite bingo games.
All games are developed using HTML 5 if you are curious about the technology used by Bede Gaming.
» Go to Bede Gaming Bingo Sites
---
Gamesys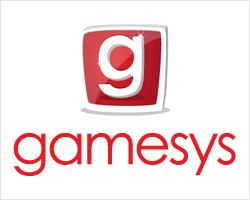 Gamesys is another top bingo provider. It offers games that are loaded with fun and prizes. While playing games developed by Gamesys, you feel like you are playing it on your desktop or laptop.
Gamesys offers an easy to use interface. Standard features are easily accessible, and the best part about the software is that it's not resourced hungry. Your mobile device performs at its best when you are playing mobile bingo through a site powered by Gamesys.
---
Probability PLC
Probability was once a giant in the mobile bingo industry. At that point of time, it was the only bingo provider for mobile devices. But when the dawn of smartphones and tablets broke, Probability just couldn't keep pace with the rapid advancement in technology.
It still offers some good mobile bingo games that you can try on many bingo sites including William Hill Bingo. Not a bad choice but not a great one either.
---
Proprietary Software
This is not the name of a company. Rather, it is a term used for bingo software that is available on a single website only. No other site can use proprietary software.
There are bingo software providers that develop custom-made software for a bingo site. Such sites are usually very concerned about their reputation and player experience.
Proprietary bingo software is tailor-made, so it offers better security, multiple banking methods, better games and overall, a better bingo experience.
---
What's Your Choice?
Mobile bingo is the next big thing. If you own a smartphone or tablet, why not use it to play bingo games? You will find out that it was not a wrong decision at all. Thanks for reading! Wish you all the best for your next bingo win.