$7500, July 4th Long Weekend!!
Every time you will find something new on Amigo Bingo. You can celebrate Independence Day with us by playing $7500, July 4th long weekend. You can be a part of this between 6th to 8th July at coral reef room from 9 PM to 10 PM. The prize money would be $7500, whit each pattern of $125.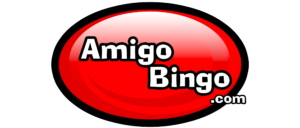 Over $200,000 in Guaranteed Cash Prize!!
This summer you can enjoy this amazingly exciting game which will be played starting June 1st till 30th Aug 2012, where you need to participate in the 3 monthly scrabble contests (1 per month). In this, you need to spell AMIGO WANTS TO TAKE YO AWAY THIS SUMMER. The first person to spell the same will get the grand prize of $200,000. You will also get a chance to win 3 monthly grand prizes of $6000 cash.
$2500 Extra Cash Every Month!!
In this, the weekly winners will be selected randomly from all the qualified players to play this game. The maximum entries will increase your chance to win this extra money. You can play this every week from Wednesday to Tuesday the parlay slots, and you could be one the 5 lucky winners of 1st place $250, 2nd Place $150, 3rd place $100, 4th place $75, 5th place $50. You need to wind these parlay slots, and with every win, you will get 1 point for your ranking. And 5 lucky winners will the prizes mentioned above. You can win $625 every week, to a total of $2500 every month.
Free Roll!!
The freeroll will be played in July with more cash prize of $6000; you can play for just 2 hrs and win on every Thursday. This will start at 10 PM, and you will get a chance to win 20 free games, and you need to pay $75 cash each. To qualify for the freeroll, you need to deposit in last seven days.
Money Back!!
Ever time, when you play and deposit money, you get charged with some fees. But this time we are making this more beneficial for our players by crediting back those fees. This will work as, every month on the very first day; we will credit the account with 10% of bonus to the total amount deposited in the previous month. So you will get more bonuses with more deposits, and this will be credited automatically to the respective accounts. This offer is for the players who do not have any payout during the period of 1st to 30th July!!