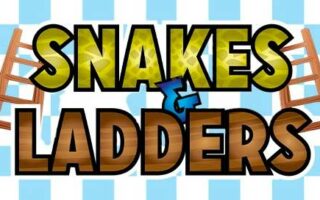 This innovative twist on the classic 90-ball bingo format, Snakes and Ladders, presents a unique fusion of traditional bingo gameplay and the thrill of a Snakes and Ladders-themed bonus round. As we unravel the intricacies of this game, we will explore its features, gameplay mechanics, and the distinct allure that sets it apart. Join us as we uncover the enchanting world of Snakes and Ladders Bingo, where nostalgia meets innovation in the realm of online entertainment.
How To Play Snakes and Ladders Bingo?
Playing Snakes and Ladders Bingo is a simple process. You do not need to do anything difficult, but just follow the steps we listed below. Believe us, the whole process is pretty straightforward, and it will not cost much time.
Find a Reputable and Good Bingo Site
Sign Up for a New Account and Verify it
Fund Your Profile with Real Money
Claim a Bonus if You Want to
Go to the Bingo Site's Lobby and Search for the Game
Launch Snakes and Ladders Bingo and Purchase Tickets.
Wait for the Outcome, Marking the Shouted Numbers.
Claim the Eventual Winnings!
Make sure you study the rules of the game first. It is important because you might have issues while playing the game if you still need to do that. This will cost you money and time. Play it smart and responsibly.
Features of Snakes and Ladders Bingo
Snakes and Ladders Bingo is a delightful blend of traditional bingo and the iconic Snakes and Ladders board game. Its key features include:
90-Ball Bingo Format
Snakes and Ladders Bonus Round
Cash Prizes and Rewards
Super Snakes Jackpot
Customisable Voices
Mecca Ton Specials
Community Interaction
Intriguing, interactive, and filled with surprises, Snakes and Ladders Bingo brings a refreshing twist to the world of online bingo. This fusion of two beloved games delivers an unforgettable gaming experience that keeps players engaged and entertained.
Where Can I Play Snakes and Ladders Bingo?
Snakes and Ladders Bingo is exclusively available at Mecca Bingo. This exciting game combines traditional 90-ball bingo with a captivating Snakes and Ladders-themed bonus round, offering players a unique and engaging bingo experience. To enjoy this game, visit the Mecca Bingo website and explore their lobby.
Characteristics of Snakes and Ladders Bingo
Snakes and Ladders Bingo is characterised by its fusion of classic and innovative elements. It's a 90-ball bingo game with traditional one-line, two-line, and full-house wins. The standout feature is its exclusive Snakes and Ladders bonus round, offering 1TG players a chance to climb the board for rewards. The Super Snakes Jackpot adds a progressive jackpot dynamic, enriching the gameplay.
| | |
| --- | --- |
| 📋 Bingo Game Name: | Snakes and Ladders Bingo |
| 🔥 Bingo Game Type: | 90-ball |
| ⚙️ Software Provider: | N/A |
| ✅ Best Bingo Site to Play: | Mecca Bingo |
90-ball Bingo Game
Snakes and Ladders Bingo follows the 90-ball bingo format. Players aim for one line, two lines, and a full house. The game's unique twist involves a thrilling Snakes and Ladders-themed bonus round, adding excitement to the traditional bingo gameplay.
Graphics and Sound
Snakes and Ladders Bingo boasts an engaging blend of visuals and sounds. The interface is well-structured, featuring clear ticket displays, while a default male voice announces numbers with precision. The graphics showcase game progression, and the chat window fosters community. The game seamlessly merges classic board game nostalgia with modern online bingo, creating an immersive and enjoyable experience.
Fairness and Security
Snakes and Ladders Bingo upholds fairness through its adherence to established gaming standards. The game's outcomes are determined by certified random number generators (RNGs), ensuring every player has an equal and unbiased chance of winning. The use of RNGs is regularly audited by independent third parties to maintain fairness and transparency.
Summary
In conclusion, Snakes and Ladders Bingo is a captivating fusion of traditional 90-ball bingo and the nostalgic board game with the same name. With its innovative bonus round, engaging gameplay, and exclusive features, this game provides players with a unique online gaming experience. The combination of classic bingo rules with the thrill of the Snakes and Ladders twist creates an environment of excitement and anticipation.
Players can confidently enjoy this game, hosted by one of the greatest bingo sites like Mecca Bingo, a reputable platform that values fairness, security, and responsible gaming. Snakes and Ladders Bingo is not just a game; it is a journey into the world of interactive entertainment, where tradition meets modern innovation in a seamless blend that will delight players of all kinds.