Online bingo offers a fantastic chance to play from the comforts of home while still having the opportunity to win real money payouts. Bingo games are easy to play, and while the game results are generated by a random number generator, there are some things players can do to help increase their chances of winning.
Here, we offer some tips and tricks that can be used when playing different bingo games. These will not guarantee that any player will win when they play for money, but they can help increase the player odds and offer more attractive opportunities.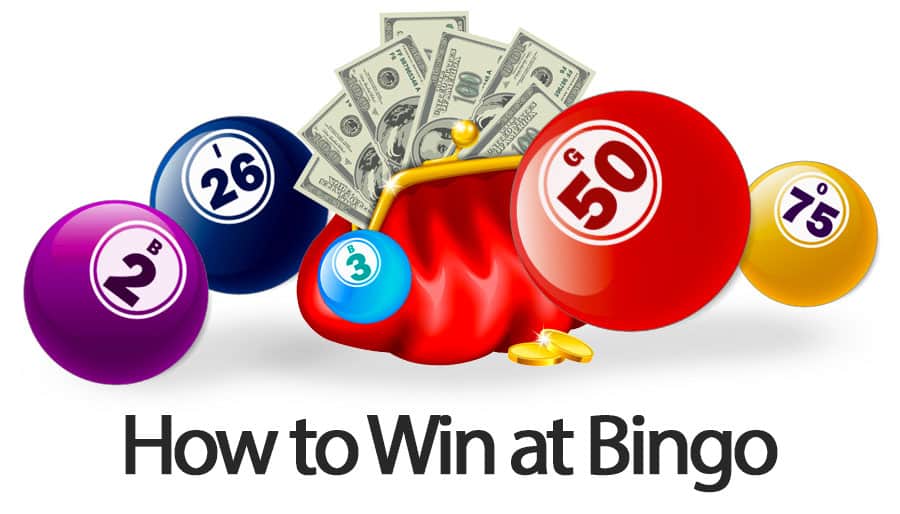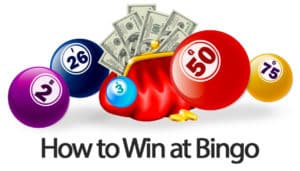 6 Ultimate Bingo Tricks and Tips
When playing bingo, some basic things can be done when choosing games and play that can make a huge difference in the outcome. Here, players will pick up some useful tips that can enhance their experience and bring about more payouts.
Set a Budget – As with any real money game being played online, a budget must be in place. This will set an amount that can be spent while playing and will help to reduce overspending.
Take Advantage of Bonus Offers – many sites offer free bingo cash for members, and these can increase the bankroll and extend the budget.
Find a Niche – Different sites will be designed to attract different players. When choosing a site, be sure it reflects interests and offers bingo game variations that are preferred by the player.
Use Free Games – Bingo sites also offer games that can be played for free. If players are looking to try out different bingo game variations, this is the way to start. With free games, there is no risk and players can take all the time they need to learn game rules and winning patterns.
Consider the Number of Cards – In general, the more cards players purchase, the more chances they will have to win. Playing a number of cards at an affordable cost is possible. Many sites provide the ability to purchase cards in different denominations so that one can always play within their budget.
Increase Chances – Playing multiple cards offers more opportunities to win. It is also easier to win when playing at off-peak times, where there is a fewer player involved. Avoid large jackpot games as these tend to attract more players, lowering the possibility of having a winning card.
Reducing the Competition
When players choose online bingo rooms, they will find that hundreds, even thousands of others are also looking to play these fun games. The key to winning lies in choosing the right rooms at the right times. In some cases, the more players that are active, the more one can win, but this is not the norm with online bingo.
For the majority of games played, the prize amount will not change due to the number of players active. This means that the primary goal is to choose rooms that have the smallest number of competitors. The best way to do this is to play at odd hours or times when most are not active in the rooms.
This can be done by selecting online bingo sites that are operating in countries that may be a few hours behind in time. This can allow players to access games during off-peak hours, even if those times are peak hours where they reside.
Multiple Cards Offer Multiple Chances
When playing any bingo game, never play a single card. Always purchase the maximum number of cards allowed by the budget that is in place. While playing cards that are of higher value can increase the overall payouts, but the cost per card increase is seldom worth the dent in the budget. Instead, buy cards at lower values so that the maximum number of cards can be played.
When playing multiple cards, players will also have the chance to enjoy multiple wins. It is possible to have winning bingo calls on more than one card, so always play as many as the budget allows and play for lower amounts to extend the bingo session and have more chances to win.
One thing to pay attention to is whether the site chosen supports the use of auto-daub. This can affect how many cards are played. If no auto-daub feature is offered, only purchase some cards that can be watched and tracked. Missing numbers can lead to missing bingo calls.
Make Use of Bingo Strategies
Even though the numbers that are drawn in online bingo games are completely random, some players prefer to use bingo systems when playing. There are two that are quite popular with experienced players, and these are the Granville System and the Tippett System. These have not been proven to increase odds, but they will not decrease chances either.
The Granville System is one that was developed by a financial writer in the US and he created strategies for those investing in the stock market. His skills were also used to determine that bingo odds can be increased for the player by selecting cards with numbers that make it symmetric. There are patterns with all bingo games and players can use these to increase their chances of winning.
Granville states that players should check their cards before the game starts and try to get cards with the following:
An equal number of low and high numbers
Same number of odds and evens
The same amount of numbers that end with 1 through 9
With online bingo, players have the freedom to exchange their cards if they are not happy with the ones they received. By looking for the mentioned patterns, one can have better chances of winning.
The Tippett System is a bit less complicated, and it is a straightforward method used to increase player odds. With 75 ball bingo games, longer games tend to have numbers that are near the median number, which is 38. Shorter games will have numbers closer to either end of the spectrum, 1 and 75. To make use of this system, players need to do the following:
Choose cards with numbers near 1 or 75 when playing short games
Select cards with numbers near 38 when playing long games like a coverall
Game length can be determined by the announced winning pattern. Games that require a single line will often be quick games while those with multiple patterns or a coverall will last longer.
Conclusion
Bingo games are games of chance and are always controlled by a random number generator. There may be no way to predict a winning card or ensure any card will win, but these tips can be beneficial. By creating additional ways to win, the player odds are increased, offering more opportunities to collect those handsome cash prizes.
Online bingo games are easy to play, and by playing multiple cards in rooms with fewer players, one will find they will hold winning cards more often than not.